TAMMUZ BiNSHTOCK – THROUGH THE LIGHT CHAMBER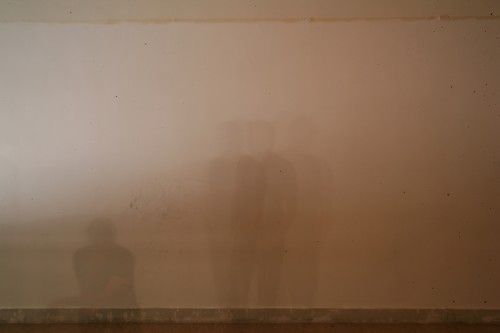 En performativ installation som utmanar grunderna för visuella upplevelser och undersöker minnet och fantasin. Stycket spelas för en åskådare åt gången och tar besökaren på en resa genom en labyrint av försvunna objekt, förlorade minnen och drömmar.
Through The Light Chamber är inspirerat av forskning kring visuella upplevelser för blinda, och prövar hur metoder för beskrivning kan användas för att guida en besökare genom en visuell upplevelse. I projektets kärna finns frågor kring naturen av vår visuellt baserade kultur och kunskapsdiskurs: Can sights make sense without the sense of sight?
–
Tammuz Binshtock är konstnär, baserad i Tel Aviv, utbildad på Das Arts i Amsterdam. Mer information om projektet finns på www.throughthelightchamber.com. I Göteborg medverkar Tammuz Binshtock, Avital Wiebren, Jonathan Silén och Ylva Olaisson.
Verket spelas för 1 person åt gången (ca 15 minuter) löpande under följande tider:
Fredag 12/10: 15.00-20.00
Lördag 13/10: 14.00-19.00
I samarbete med Weld och Göteborgs Konsthall.